Foundation Earns National Awards for Water Safety!
Posted by Blake Collingsworth on 03/08/2012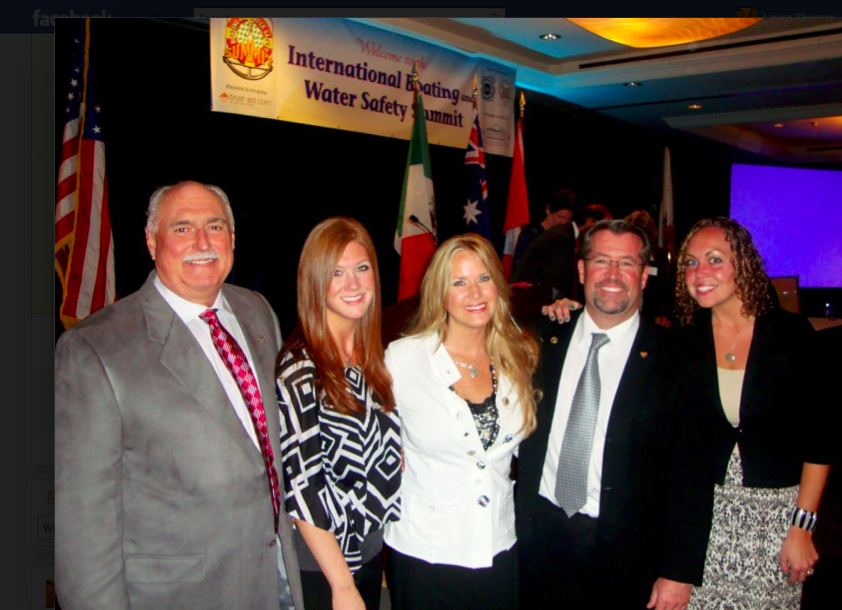 Media Contact:
Laura Thomas
laura@joshuamemorial.org
(c) 402-297-4126
(f) 402-420-2862
(b)1-855-576-JOSH
(bc) 1-402-613-5555
Partners in Drowning Prevention
San Diego, CA — On March 9th, 2012 the Joshua Collingsworth Memorial Foundation (JCMF) received the 2012 Community Lifesaving Award from the National Drowning Prevention Alliance (NDPA) at the 11th Annual NDPA Symposium attended by over 200 Aquatics and Child Safety professionals from around the world. Earlier this week the Foundation was presented the National Water Safety Congress 2012 Regional Award for their ongoing efforts to promote water safety awareness throughout the United States. And on March 6th, while attending the annual International Boating and Water Safety Summit, the JCMF proudly partnered with the United States Coast Guard and the National Water Safety Congress with the signing of two Memorandum agreements to enhance the ongoing efforts to reduce drowning throughout the world.
Joshua Collingsworth Memorial Foundation, Lincoln, Nebraska
Parents Blake and Kathy Collingsworth honor the memory of their two-year-old son Joshua, who died on June 4, 2008 after falling into the family pool three days earlier. They believed they had every safety precaution in place, but the reality is that a drowning can occur in mere moments. After losing Joshua, they felt compelled to help reduce the dramatic numbers of deaths by drowning that occur in our country and around the world. The Joshua Collingsworth Memorial Foundation was created in July of 2008 to serve as a catalyst to strengthen water safety awareness and create an early childhood educational program. Their goal is to empower children to be safe in and around ALL bodies of water to prevent similar tragedies. The Josh the Otter Water Safety and Awareness Project is dedicated to teaching young children about water safety through the use of Josh the Baby Otter a book written by Blake, which was recently translated into Spanish. Nearly 40,000 books will have been distributed by the awards luncheon. The program has been presented in classrooms, community centers, zoos, pools, and childcare facilities around the world.
"Josh The Baby Otter" was written as a fun and educational book to teach children to "stay away from water unless with an adult and to always swim with a buddy." The book includes a sing along CD and an optional coloring book. To date, they have distributed thousands of copies of "Josh the Baby Otter" throughout the United States and Australia and in the fall of 2012 to Pakistan. www.joshtheotter.org
The foundation also started the program in Lincoln, NE called "Float 4 Life" and organization that teaches and promotes Infant and Toddler Water training courses. It started with the partnership of their local YMCA of Lincoln, NE and now has expanded to 17 other Y's and is currently in place in the Salvation Army KROC Center of Omaha, NE, teaching underprivleged children the importance of the life skills to float on their back and reach for the side of the pools edge. To date, they have taught over 2,000 infants and toddlers these life saving skills. We are now outreaching several of teaching facilities with the goal of Joshua's Foundtion to expand, support, and promote these types of programs around the country. www.float4life.org
1.2 Million people around the world die by drowning every year, that is more than two persons per minute. (International Life Saving Federation, 2010)
Drowning is preventable. Lets not make a tragedy neccasary to alert people to consider water safety and awareness. www.joshuamemorial.org
Joshua Collingsworth Memorial Foundation is a qualified IRS 501 (c)(3) orginization